RM200,000
' 

Cleaner Air 

Better Care

'
project to prevent cross infections at 14 SJAM dialysis centres
Medklinn contributes RM-for-RM in joint effort to help kidney patients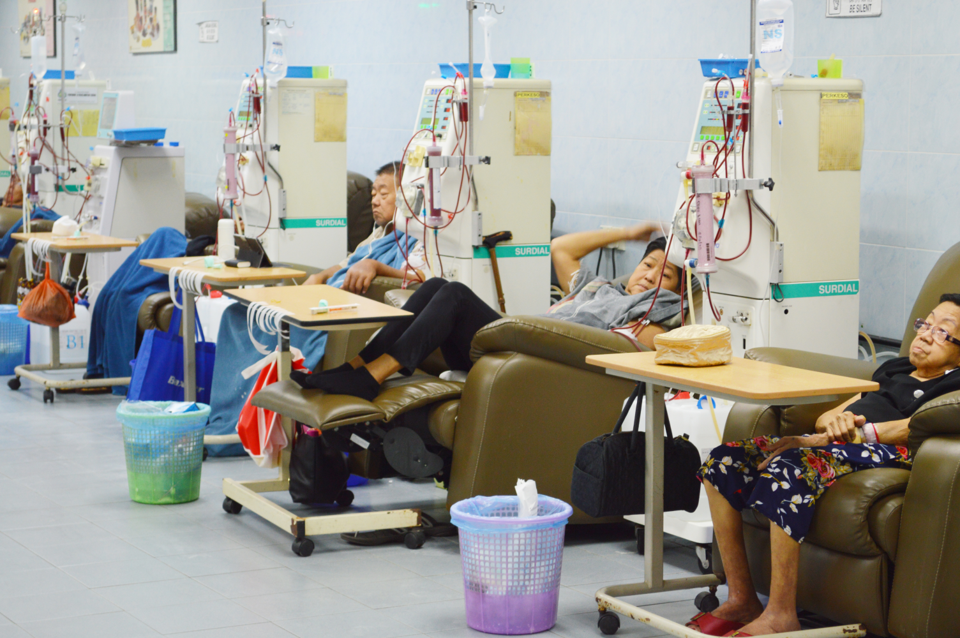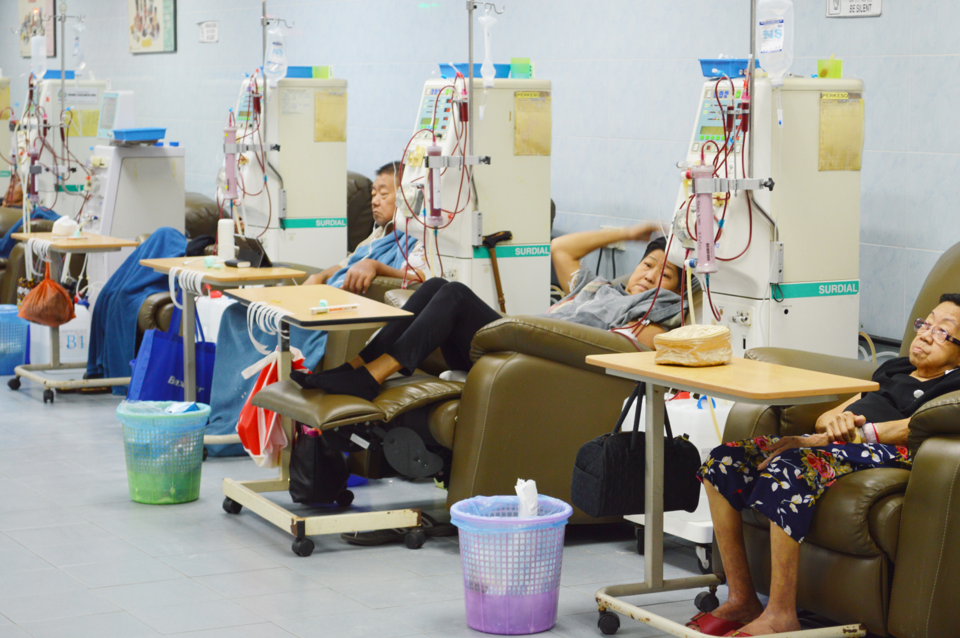 KLANG, 4th August 2018 – St. John Ambulance of Malaysia (SJAM) tonight launched a RM200,000 " Cleaner Air Better Care " project to upgrade its 14 charity haemodialysis centres throughout Malaysia. The campaign, in collaboration with Medklinn International Sdn Bhd, is to prevent cross infections among kidney patients undergoing dialysis there. This is done by deploying Medklinn air and surface sterilizers at the centres.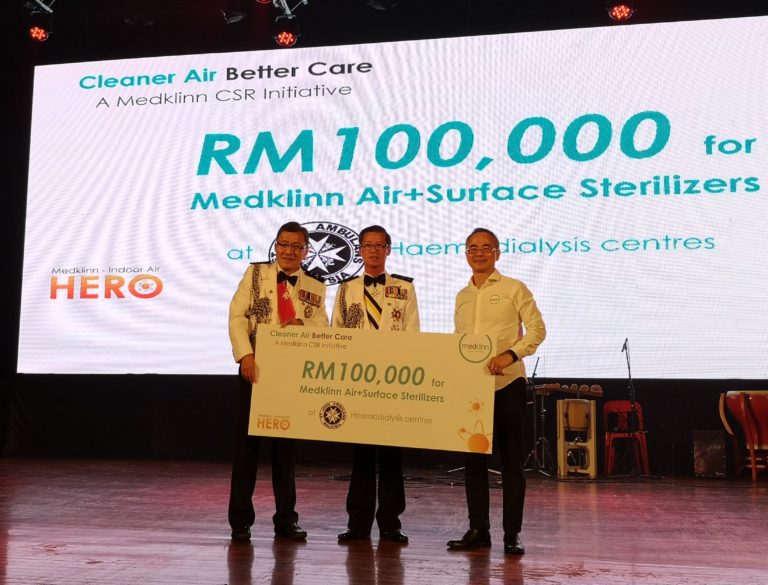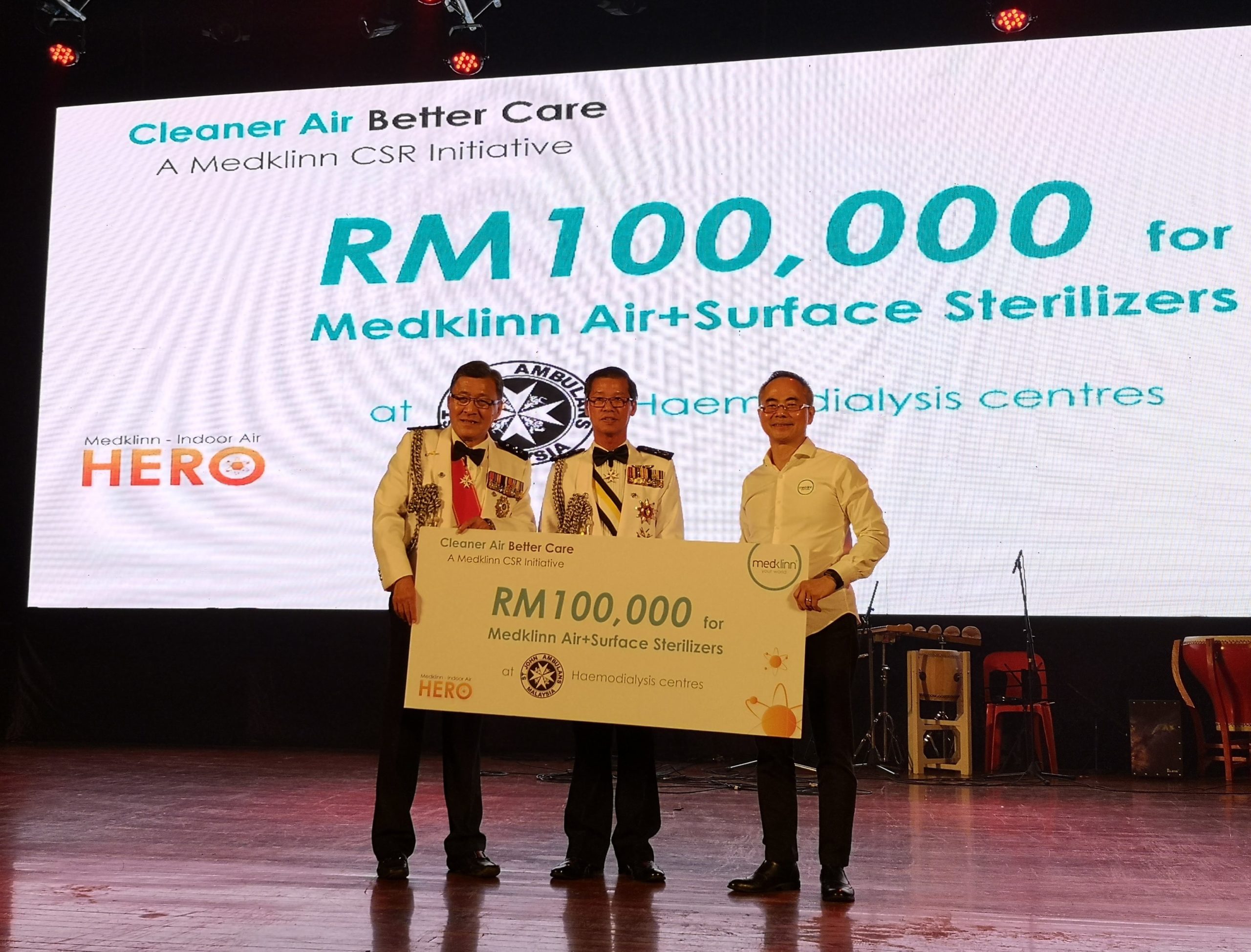 SJAM chief of staff (operations) Datuk Burnard Yeo Kim Thong said, with a pledge of RM100,000 from Medklinn International Sdn Bhd based on a ringgit-for-ringgit matching contribution, SJAM now only has to raise RM100,000.
Yeo had earlier received the pledge from Medklinn Managing Director Peter Tham during the 41st Charity Dinner of SJAM – Kawasan Pantai Selangor (KPS) at the Klang Hokkien Association Hall here. Present to witness the handover was SJAM Commander-in-Chief Datuk Lai See Ming.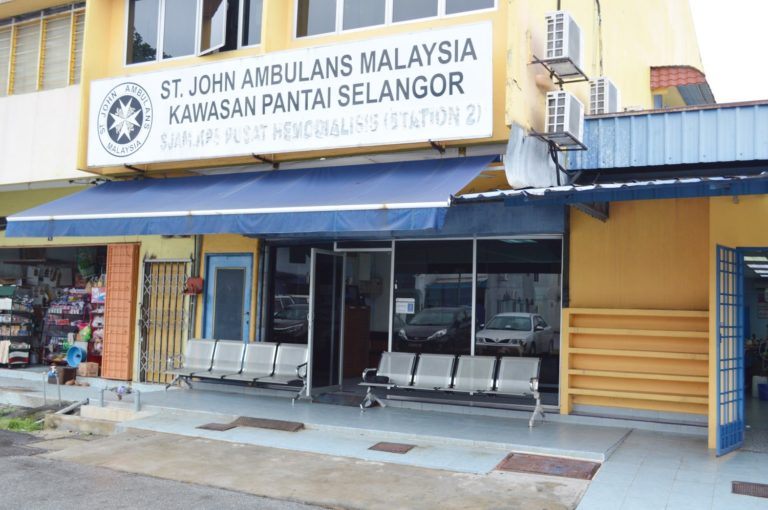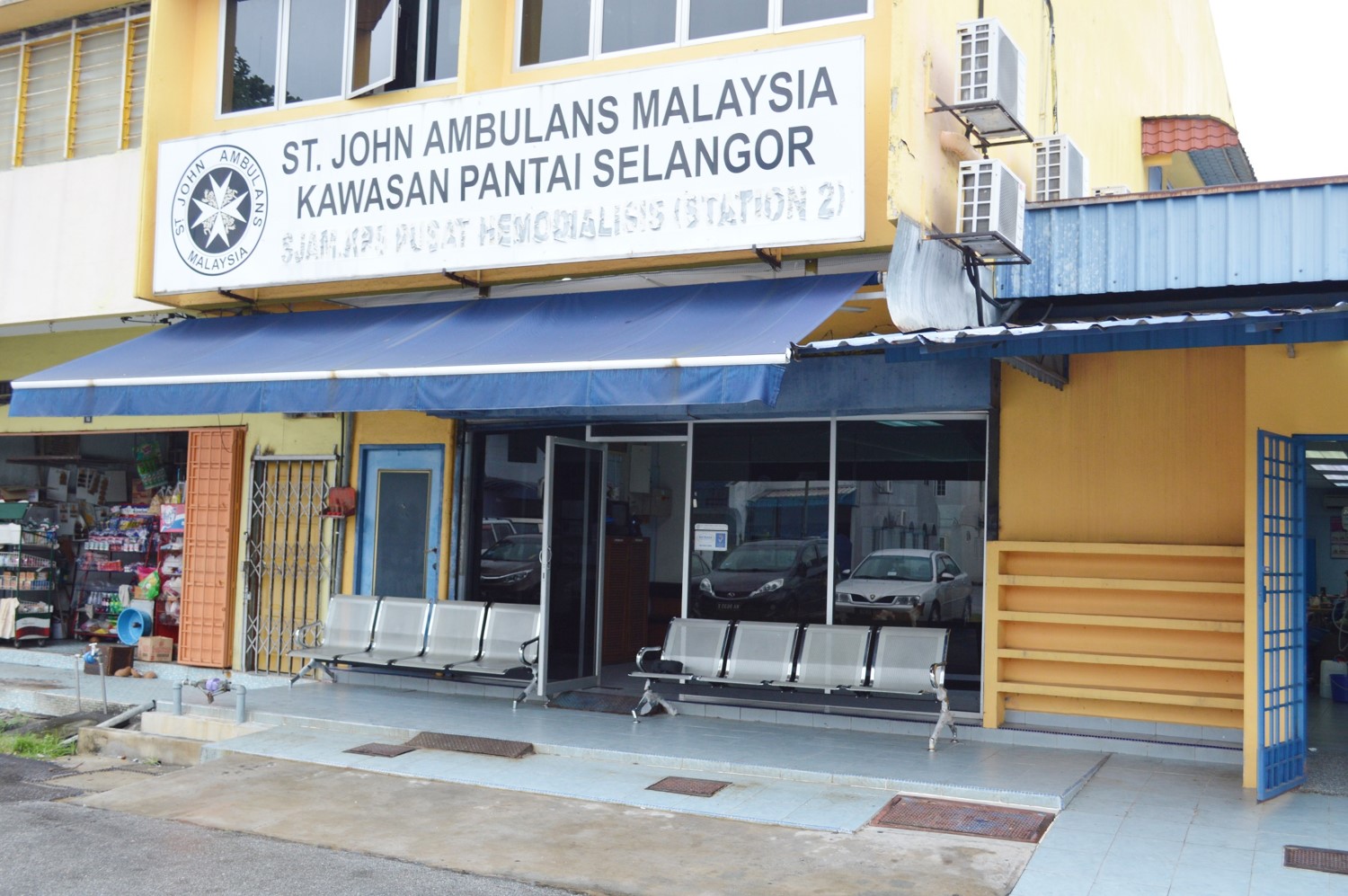 SJAM-KPS runs 14 haemodialysis centres catering to hundreds of kidney failure patients in Peninsular Malaysia and in Sarawak.
"Many people may not know that SJAM runs these centres on charity charging a fraction of what commercial centres would charge. We have been doing this for 25 years now and last year, we provided over 85,000 dialysis sessions," said Yeo.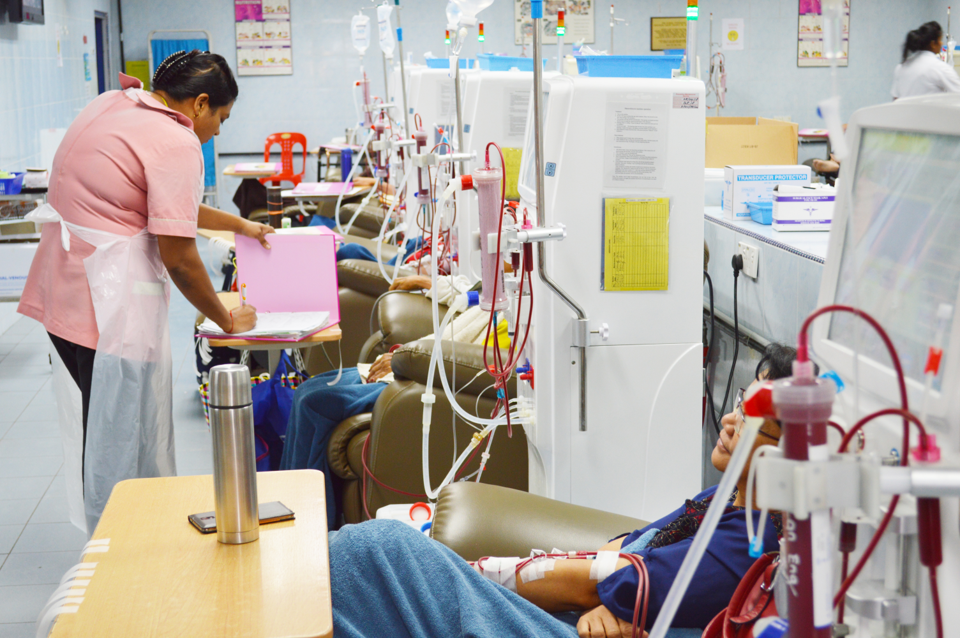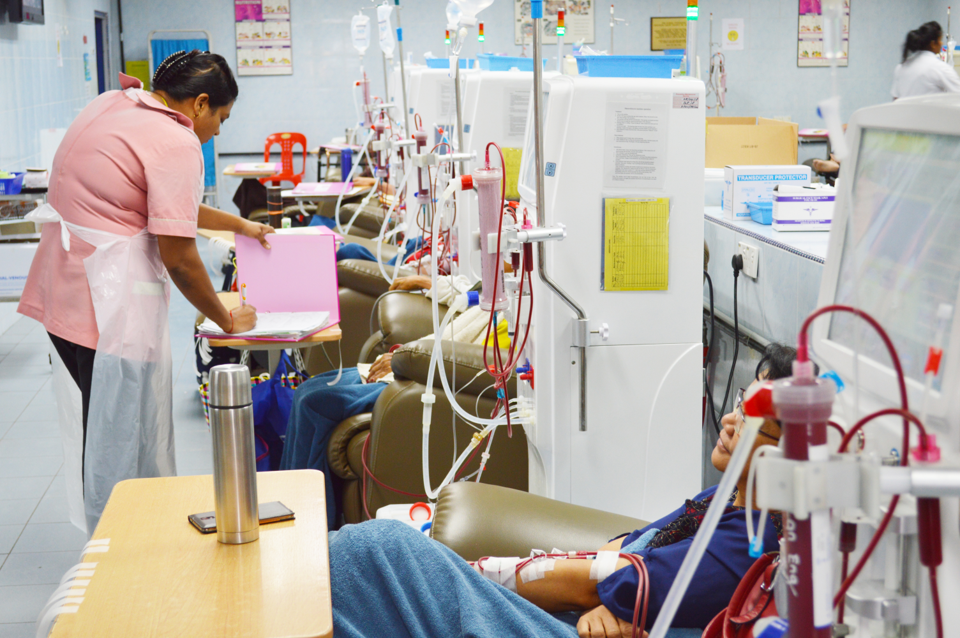 He said as kidney patients were immune compromised, meaning they were prone to infections, SJAM would like to reduce the risk of cross infections among patients at the centres.
"Haemodialysis uses an external machine and a special type of filter to remove excess waste products and water from the blood. During hemodialysis, blood passes from the patient's body to the dialysis machine through sterile tubing and into a filter, called a dialysis membrane.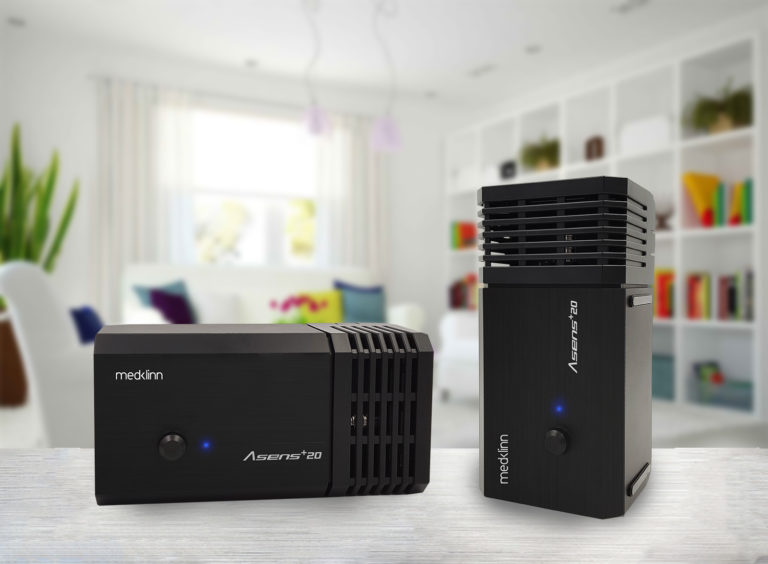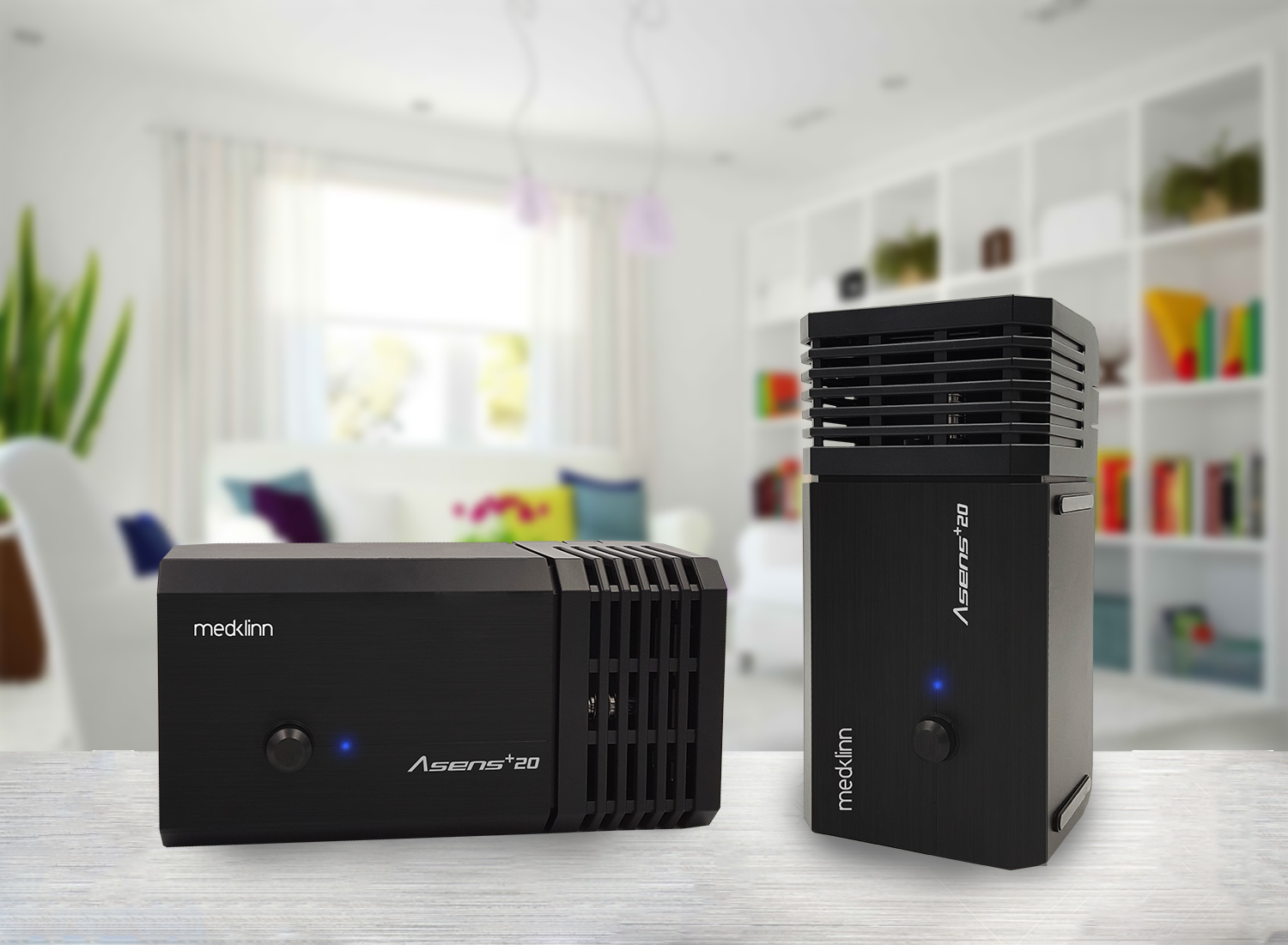 "As we are dealing with blood, the risk of cross infection of diseases is high, if precautions are not taken. We chose Medklinn air and surface sterilisers as they sterilize both the air and surfaces," he added.
Yeo called on the public to support this project and donate generously to this fund. He hoped the target could be reached before year-end.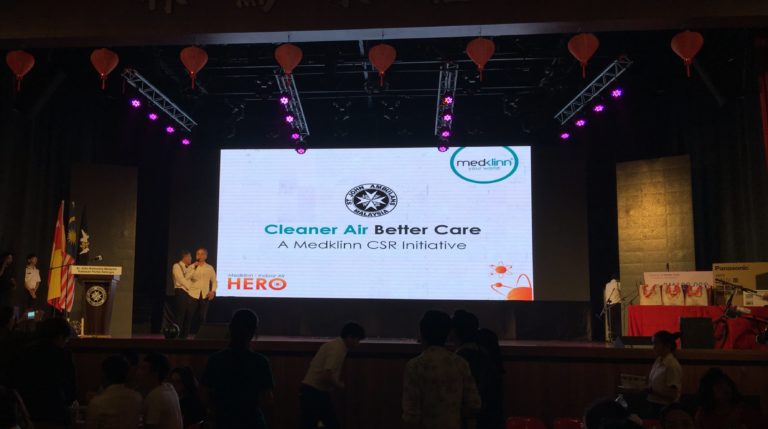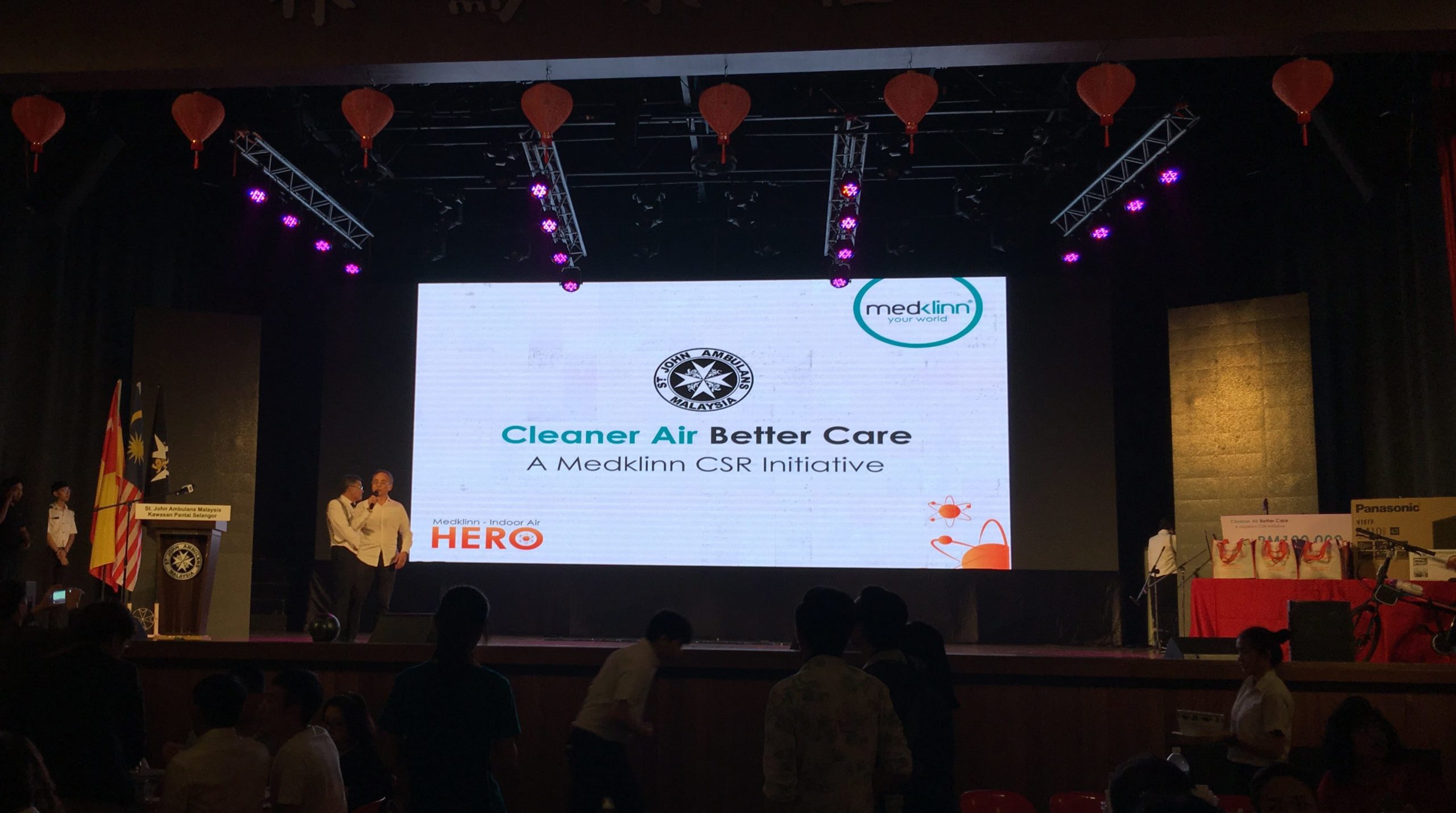 Explaining Medklinn's contribution as part of its corporate social responsibility initiative, Tham said patients at these dialysis centres were constantly exposed to the risk of cross infection through airborne pathogens or physical contact with contaminated surfaces.
"As our air and surface sterilizers have been proven to be effective against viruses and bacteria, we wish to protect the kidney patients while they are at the dialysis centres undergoing the sessions two or three times a week.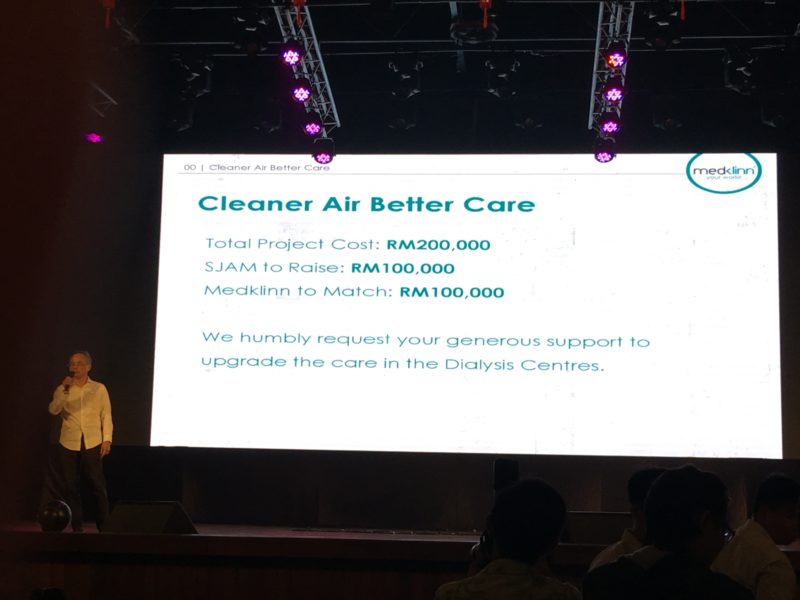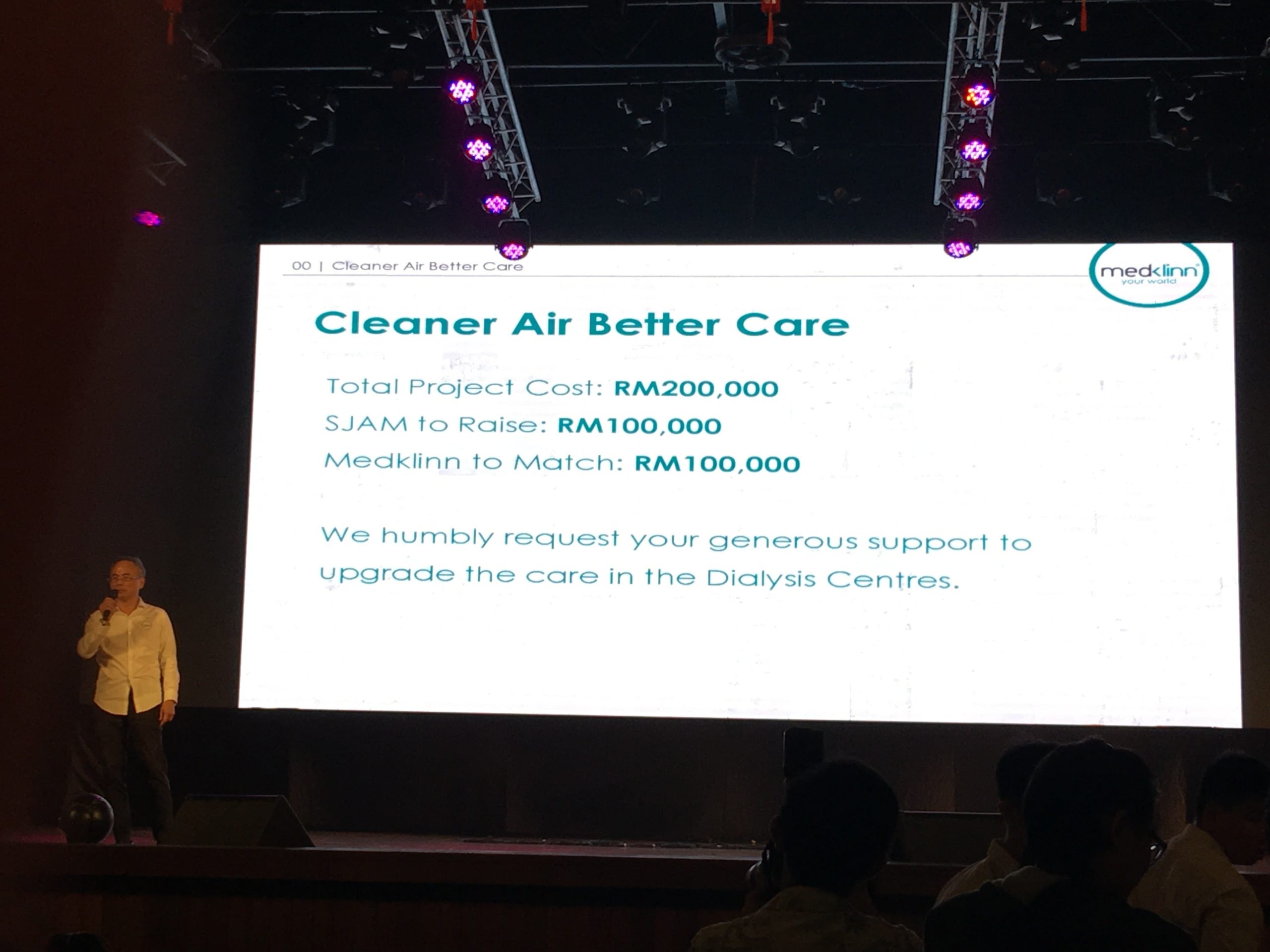 "We are happy to contribute one ringgit for every ringgit raised by SJAM as 'Better Air' indeed leads to 'Better Care' at the centres," said Tham.
He said Medklinn would also service and maintain the units for three years. "These units are maintenance-free anyway as we only have to change the cartridges once a year. As this is our CSR initiative, we will check on the centres regularly to see if they need any other help," he quipped.
Tham said Medklinn's patented Cerafusion™ technology emulates nature by rendering allergens and pathogens harmless without drugs or chemicals. It helps people break-free from cross infections, sinus allergies and bad odours.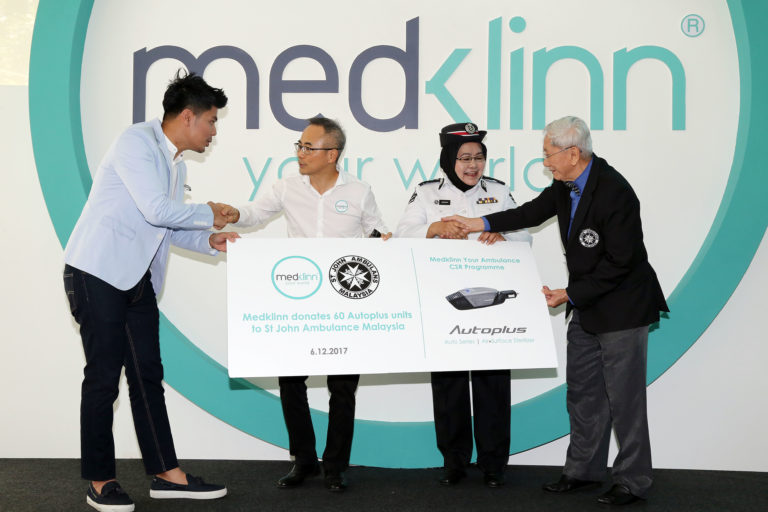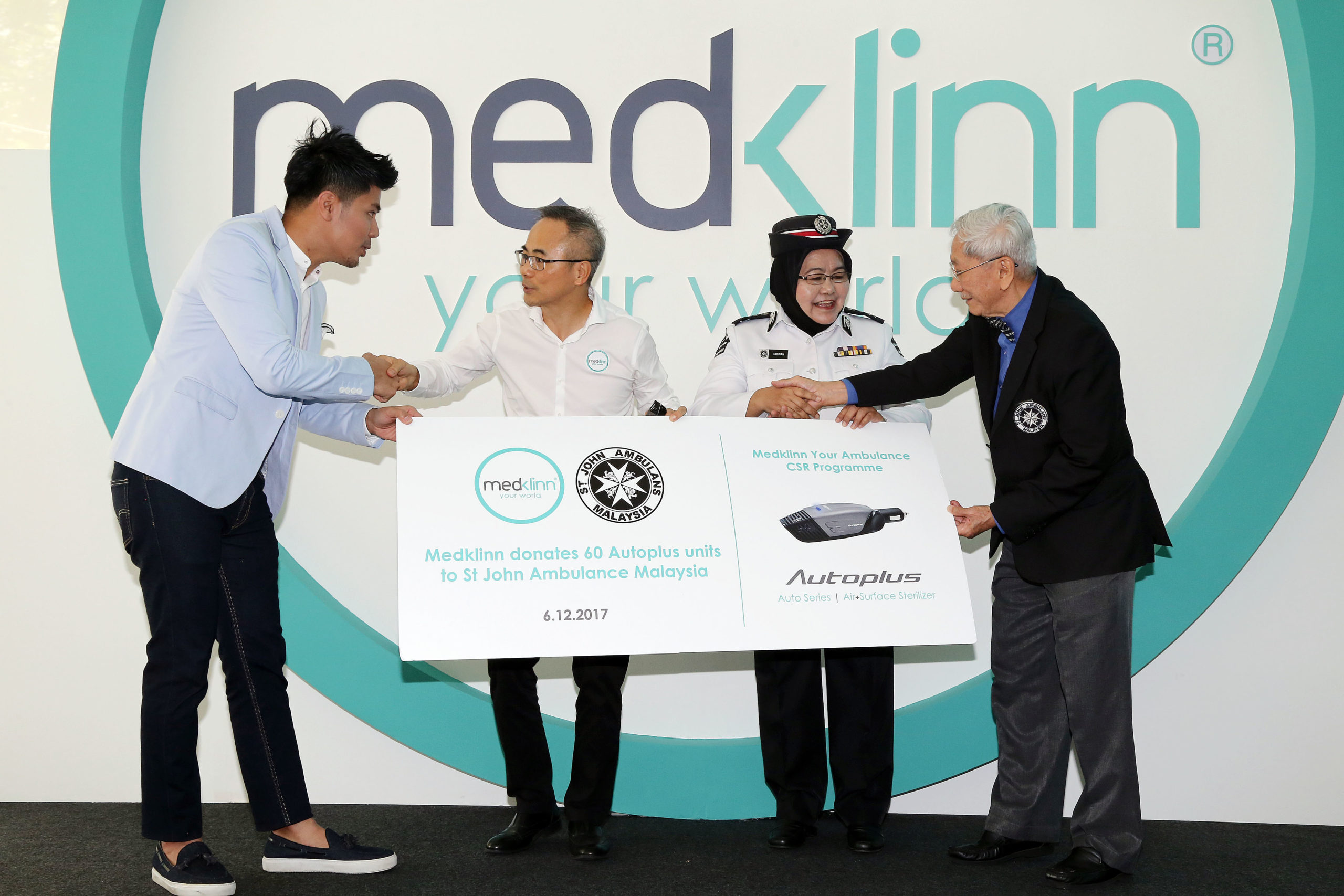 Medklinn, a technology company that creates healthier living spaces by sterilizing air and surfaces, have collaborated with SJAM before this. In December last year, 60 SJAM ambulances in the Klang Valley were fitted with Medklinn Autoplus (in-car series) units also in an effort to reduce cross infections.
Contributions are tax-free and can be banked into Hong Leong Bank Account for "St. John Ambulans Malaysia – Kawasan Pantai Selangor" Account No. 12200022604. Please state " Cleaner Air Better Care " in your bank transfer.
Aside from the Medklinn handover, the audience also witnessed the handover of the 1st Neonatal Ambulance in Malaysia, donated by Lions Club of Kuala Langat Central. This was then followed by the handover of the 2nd Ambulance donated by Dato' and Datin Low Bin Tick, and the 3rd Ambulance by Mr T.S. Siow of Singapore.
---
Related News: